Tips to Choose a Cosmetic Dentist
10 Tips to Choose the Best Cosmetic Dentist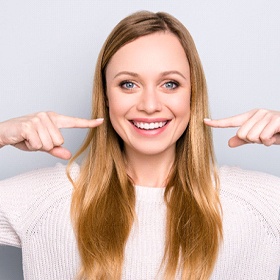 Are you ready to invest in the smile of your dreams? That's great! Your first step is to find a cosmetic dentist in Oklahoma City to transform your smile. There are many excellent options, but not all will be right for you. We know it can be challenging to find the right dental team, but we want to see you make the best choice for your smile. Here are 10 easy tips to choose the perfect dentist to enhance your smile.
Training

Cosmetic dentistry requires a certain skill set to create natural-looking results. Choose a dentist who has undergone additional training in cosmetic dentistry, like Dr. Swearingen. He completed advanced training in many areas of specialty, including Invisalign.

Associations

Look for a dentist who is a member of various dental organizations. Although they are voluntary, it shows they take their reputation and services seriously. Dr. Swearingen is proud to be a member of several associations, including the American Dental Association and the American Academy of Cosmetic Dentistry.

Affordability

Nothing should stand in your way of a beautiful smile, not even your finances. Choose a dentist who accepts a variety of payment options, including third-party financing with CareCredit.

Scheduling

Your time is valuable. You need a dental office that offers flexible office hours to make it easy to maintain your appointments.

Location

Many cosmetic treatments require multiple visits to complete the procedures. Choose an office that's conveniently located to your home or work, so you don't miss an appointment.

Duration of Treatment

Everyone wants results instantly, but that's not always possible with cosmetic dentistry. Look for a dentist who explains how long you can expect your treatments to take to get your new smile. You don't want to wait longer than necessary because of inconvenient delays.

Technology

Now, the quality of the services you receive is complemented by technological advancements. Choose a modern dental practice that embraces technology, such as our office that uses digital X-rays and other amenities.

Comfort

Your comfort is equally important as the care you receive. You shouldn't need to settle for anything less than you deserve. From the moment you step into a location, you should feel comfortable and relaxed.

Before & After

Cosmetic dentistry is a big investment. To ensure your smile is in good hands, review a dentist's before and after pictures to ensure they can produce the results you want.

Reviews

Take the time to read online reviews and testimonials for patients to gain first-hand insight into the care you can expect to receive.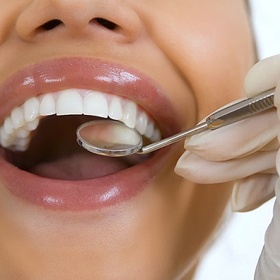 If you're ready for the smile of your dreams, you've come to the right place. Contact our office today to schedule your consultation.