Smile Makeovers
Get a Picture-Perfect Smile Today!
Your smile is an important asset to your confidence. If you do not like how your teeth look, it is easy to feel insecure. You may even isolate yourself from certain social situations because of the imperfections. You do not need to hide behind the flaws. You can get a picture-perfect smile with Dr. Don Swearingen. He can drastically improve the appearance of your teeth using cosmetic procedures catering to your individual needs. With a smile makeover in Oklahoma City, you will have one less thing to worry about to enjoy life to the fullest.
What is a Smile Makeover?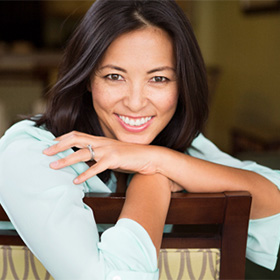 A smile makeover combines specific cosmetic treatments to create harmony among your teeth. There are several factors that are considered when determining which procedures best meet your needs, such as tooth color, alignment and spacing, tooth length, smile line, tooth proportions, and tooth texture. Overall, the process can improve:
Stains and discoloration.
Gaps or large spaces between teeth.
Worn teeth.
Visibly damaged or decayed teeth.
Missing teeth.
Benefits of a Smile Makeover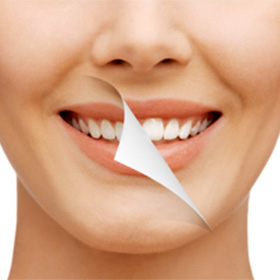 With the help of your cosmetic dentist in Oklahoma City, you no longer need to hide behind your imperfect teeth. You will enjoy an array of benefits, including:
Improved confidence.
Better oral health and functions.
Enhanced aesthetics.
What Treatments are Used?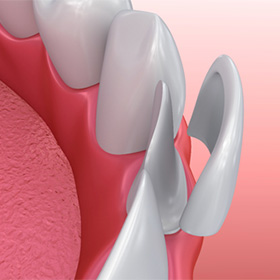 The treatments used varies depending on your specific treatment plan. The most common include:
Porcelain Veneers: Placing the thin shells on the front surfaces of your teeth correct several issues at once, improving their color, size, shape, and proportion. They are often used to resolve discoloration, chips, cracks, gaps, and minor alignment issues.
Metal-Free Dental Restoration: Severely discolored, damaged, or decayed teeth can be restored using all-ceramic dental crowns. This allows them to be customized to match the size, shape, and color of your natural teeth to blend in seamlessly when you smile.
Cosmetic Tooth Bonding: In as little as one appointment, you can have an attractive smile. A composite resin material is customized to match your enamel. When it is applied to your teeth, it can cover stains, fix chips or cracks, close gaps, or make your teeth appear longer.
Teeth Whitening: Years of tooth discoloration can be reversed using a professional whitening treatment. You can get a brighter smile from the comfort of your own home. At the end of 2 weeks, your teeth can be as much as 8 to 10 shades whiter.
Get the Smile of Your Dreams Today!
If you are ready to love the smile you see in the mirror, Dr. Swearingen has the solutions you need. During your consultation, he carefully crafts a treatment plan to achieve your best smile possible. To start your journey to improved confidence, contact our office today to schedule a consultation.