Dentist
Quality Family & Cosmetic Dental Care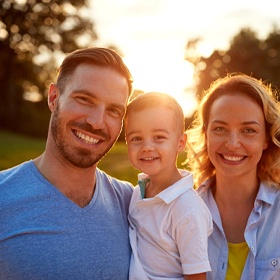 Whether you're new to the area or just looking for quality dental care, Dr. Don Swearingen is here to help! Having grown up in Oklahoma City, he loves providing the best dental services for the patients in his community. Located in the northern part of the city, Dr. Swearingen is ready to welcome new patients from Edmond. With a range of dental treatments, a comfortable office, and a caring staff, our practice is an easy choice. Keep reading to see what sets us apart.
What Makes Us Special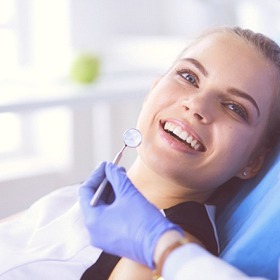 Dr. Don Swearingen takes pride in his work, focusing on providing quality dentistry that lasts for his patients in Edmond. His main goal is to ensure that your smile not only looks and feels good today, but that you'll also have great oral health for decades down the road. With this philosophy in mind, he builds long-lasting relationships with his patients that lead to more personalized care. Additionally, we make you feel welcome from the moment you step foot into our office. Our friendly front desk staff and experienced team of hygienists makes each dental experience comfortable and enjoyable.
Comprehensive Dental Care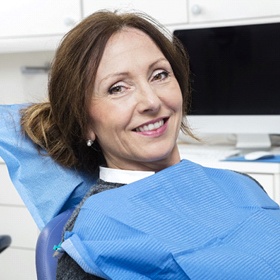 Don Swearingen, DDS offers a variety of dental services, making us the premier spot for family and cosmetic dentistry. We provide numerous preventive, restorative, and cosmetic dentistry options, but we also have services like:
Children's dentistry
Dental implants
Invisalign
TMJ/TMD therapy
Emergency dentistry
All digital X-Rays
Nitrous oxide sedation
If it sounds like you or a family member could benefit from any of these services, contact our office today to get started!
What Our Patients Have to Say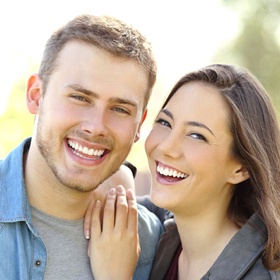 Patient reviews can say a lot about the quality of a dental practice. You can read all of our reviews here, but these are some of our favorites:
"I have anxiety about visiting the dentist. As soon as I started going to Dr. Swearingen, I knew I had found the perfect fit. The entire staff is compassionate, caring, and attentive to making me feel as comfortable as possible at every visit. They will treat you like family!" -Andrea Palmer
"If you're looking for someone to take care of your oral health needs, please call them!! Fantastic dentist and wonderful staff! I recommend them highly." -Loise Wilson
Our Convenient Location
Conveniently located in North Oklahoma City, we are just 15 minutes away from our Edmond patients. You can take S Broadway down to John Kilpatrick Turnpike heading west. Then, you'll exit N May Ave, where you'll find us on the left side at 11318 N May Ave B, Oklahoma City, OK 73120. We are surrounded by shopping opportunities, restaurants, and convenience stores, which makes our location great if you need a bite to eat or want to knock out some errands. If you have any questions or need further directions, feel free to call us!