Dental Insurance
Affordable Dentistry to Keep You Smiling
Patients have a lot of different reasons for why they can't fit their regular preventive dentistry services into their schedules, including lack of time and dental phobia. However, the most commonly reported reason patients don't visit the dentist may surprise you. Concern that they will not be able to cover the cost of dental services is the leading reason patients give for avoiding their regular dental appointments. At Don Swearingen, DDS Family & Cosmetic Dentistry, our knowledgeable team of dental care experts are happy to help patients process and file dental insurance claims to make dentistry services more affordable. Our Oklahoma City dentist and dentistry team have years of experience working with insurance policies on a daily basis, so we can assist patients in maximizing their benefits and minimizing the out of pocket costs of dental care. If you want to find out more about your dental insurance coverage in our office, please don't hesitate to contact us to get answers to insurance coverage questions or schedule an appointment to visit Don Swearingen, DDS Family & Cosmetic Dentistry for all of your oral health care needs.
How Dental Insurance Works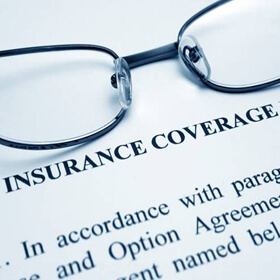 In order to provide accurate estimates of your treatment coverage, our knowledgeable dentistry team members will carefully analyze your individual policy. While no two plans are exactly the same, most patients can expect to receive the following benefits for their covered dental services:
100% preventive care covered
Minor restorative care around 70%-80% covered
Major restorative care around 50%
What is the Difference Between Dental & Medical Insurance?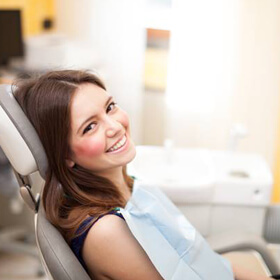 There are many differences between medical and dental insurance plans. The difference our patients ask about most often is why medical plans offer coverage for more advanced treatments during medical emergencies and to address chronic illnesses rather than preventive treatments. Conversely, dental benefit plans place an emphasis on preventive care with the goal of helping patients keep their smiles healthy and avoid the need for more advanced dentistry services that receive a lower percentage of treatment coverage.
In-Network VS Out of Network Dentistry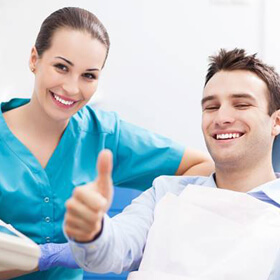 Whether or not we are in-network with your insurance policy, we'll be happy to process and file your dental insurance claims to make the most of your benefits and minimize the out of pocket costs of your dental care.
In-Network Coverage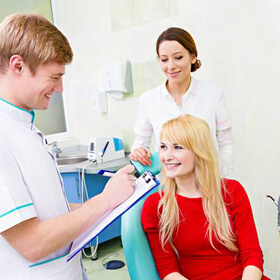 While most dental insurance policies will still provide coverage for treatment received from out of network dentistry practices, it may be beneficial to find an in-network office. Because we have a standing agreement with the insurer, you know our treatment costs will fall within their maximum accepted treatment costs, so you are only ever responsible for the out of pocket percentage of treatment costs. We may also have more knowledge about individual policy coverage and receive responses from the insurer more quickly than out of network offices. We are happy to provide in-network dental insurance coverage for the following plans:
Out of Network Coverage
If you are not covered by one of our in-network dental benefit plans, we'll be happy to process and file your dental insurance claims and partner with you to make the most of your insurance coverage. Our affordable costs typically fall within the set price range of the majority of benefit plans, but if you're ever concerned about the costs of dental care or your insurance coverage, please don't hesitate to talk to one of our team members. We'll be happy to review your policy.