Guardian Dental Insurance
Guardian Dental Benefits for Budget-Friendly Dentistry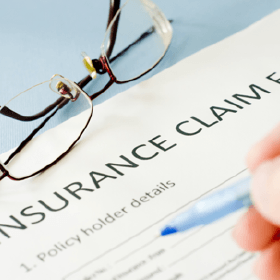 Getting your necessary dental care and maintaining your family's budget shouldn't be mutually exclusive. At the Oklahoma City dental office of Don Swearingen, DDS, our knowledgeable team members here are to help you receive the dentistry services you need at a price that fits your budget. Processing dental insurance claims is just one way that we can help patients keep the out of pocket costs of dentistry to a minimum. In addition to processing and filing dental insurance claims for most major providers, we are in-network with a number of the most popular local plans, including Guardian dental insurance policies. When you call to schedule your first appointment, be sure to let one of our knowledgeable team members know about your dental insurance plan, so we can start maximizing your benefits from your very first appointment.
Guardian Dental Coverage & Availability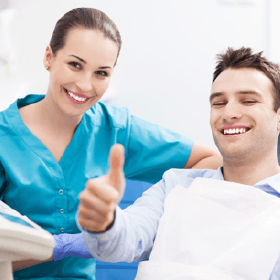 Each Guardian dental insurance plan is different, so our friendly team will review your policy before providing an estimate for the out of pocket costs of your dental care. In most cases, Guardian dental plans provide 80 to 100% coverage for preventive dental checkups and teeth cleanings twice a year. Minor restorative services like tooth-colored fillings are covered 70 to 80%, and more advanced treatments like dental crowns receive 50 to 70% coverage. Other services, including orthodontics and oral appliances may also receive some coverage under specific policies. To be sure you'll receive benefits for these treatments, we'll need to review your specific plan elections. We may also apply for preapproval to ensure your benefits are available before we begin any advanced treatments.
Because we're in-network with Guardian, we have agreed to charge fees that fall within your plan's set maximum pricing for covered services, you will only ever be responsible for the out of pocket costs of dental care. Out of network dentists may charge higher prices, but you'll be responsible for the differences in price. While these differences in price are typically minimal, working with an in-network dental care provider ensures you never need to worry about this.
Meet Penny & Lisa


When you call the office with questions about your dental insurance plan, you'll want to talk to Penny, our business coordinator, or Lisa, our dental office manager. Both Penny and Lisa have decades of experience in the dentistry field that makes them exceptional resources to provide our patients with the information they need to make the most of their dental benefits. If you have questions or want to find out more, don't hesitate to call our team. We'll be happy to help.