Porcelain Veneers FAQs
The Answers You Need to Transform Your Smile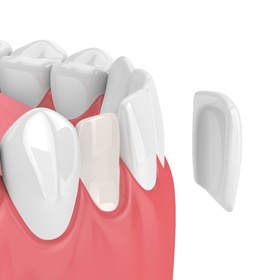 If you're looking to hide the imperfections of your smile, there are plenty of viable options available. However, if you want to truly transform it, the best solution is porcelain veneers in Oklahoma City. These thin coverings fit nicely over your tooth, hiding any flaw and creating a beautiful, uniform smile. Dr. Don Swearingen is ready to help you achieve the smile of your dreams, but before you come in for your consultation, you might fit that you have some questions about the process. To help you navigate your decision to pursue porcelain veneers, we've compiled some frequently asked questions for you to review. When you arrive for your consultation, please feel free to ask any additional questions you might have.
How Are They Created?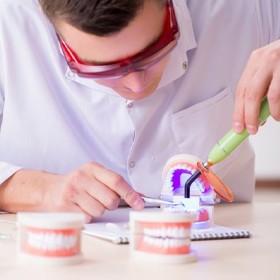 When you arrive for your initial appointment, your cosmetic dentist in Oklahoma City will reshape your teeth to prepare them for veneer placement. Once this is completed, he will take an impression of your teeth and send it to a lab. There, they will begin to create your customized veneers, paying attention to every detail, so you have a natural-looking smile. A shade will be determined to make sure the veneers look natural and match your nearby teeth (if you are not having veneers placed on all your teeth).
Will My Regular Teeth be Affected?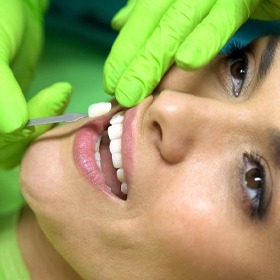 It is necessary that Dr. Swearingen "prep" your tooth before placing your porcelain veneers. What will happen is he will remove a small portion of the enamel from your tooth, and if needed, reshape it. This will allow the veneer to lay flat and fit comfortably on top of your teeth. It also helps to secure the veneer when placed.
How Can I Care for My Veneers?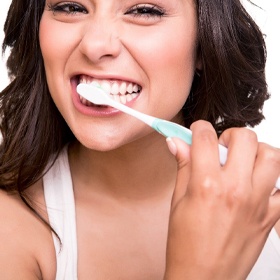 Your porcelain veneers act just like regular teeth, so by brushing your teeth twice a day, flossing at least once a day, and rinsing with an antiseptic mouthwash, you will be able to keep your veneers clean. It's also important to keep your regularly scheduled dental appointments, so Dr. Swearingen can examine your veneers thoroughly and provide a full cleaning.
It's also important to note that if you grind your teeth, you'll need to wear a night guard. This will prevent your veneers from chipping.
How Long Do Porcelain Veneers Last?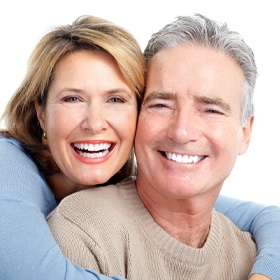 If properly cared for and maintained, your porcelain veneers can last decades. As you age, your gums and teeth will change, which is why they will need to be replaced at some point. Depending on how well you care for your veneers, you can expect a re-bonding procedure or replacement anywhere between 7 to 20 years. However, you can expect to enjoy your new smile for many years to come.