Dental Implants
Restoring Missing Teeth From the Roots Up
Having missing teeth in Oklahoma City doesn't just drag down your self-esteem, it also takes a toll on your oral and overall health. Whether you're missing a single tooth or all of them, dental implants restore their structure from the root up, stimulating the jawbone and providing you with a restorative solution unlike any other. With a natural look and feel, you'll be able to smile, laugh, and speak with complete confidence. Plus, because Dr. Don Swearingen equips his office with the latest technology and comforts, you'll be able to relax and kick your feet back while you're working towards regaining the full function of your mouth.
Benefits of Dental Implants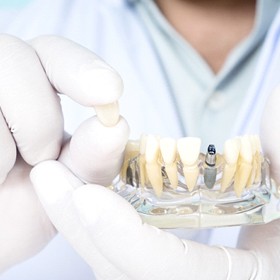 Dental implants in Oklahoma City are unlike any traditional restorative procedure. While dentures and fixed bridges only restore the biting surface of your missing teeth, implants are designed to replace the entire structure, creating a longer lasting and stronger smile. Some advantages you can expect to enjoy from your new replacement teeth include:
Replacement teeth that look and feel like your natural ones.
Easy maintenance.
Preventing jawbone density loss.
Improved oral health.
Preserve the facial structure to prevent drooping and sagging.
Improved bite, allowing you to eat all of your favorite foods with ease.
A sturdy foundation that prevents slipping and shifting.
Lasting over 30 years with proper care.
Indications for Dental Implants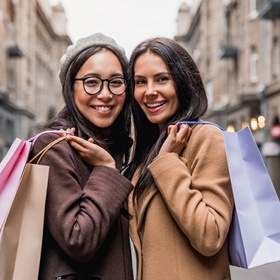 No matter how many teeth you're missing, dental implants can help. Even having a single gap in your mouth can increase your risk of developing oral health problems and jawbone deterioration, which is why we recommend replacing missing teeth as soon as possible. When you visit Dr. Swearingen for a consultation, he'll discuss what type of restoration you need and what your implant procedure will be like.
Missing Single Tooth
If you're missing a single tooth, our team of dental professionals will recommend replacing it with an implant-retained crown. These are custom crafted from materials such as ceramic and porcelain to achieve a completely natural look and feel. Unlike traditional restorations, none of your surrounding natural teeth will need to be altered for the dental implant placement, allowing you to preserve your smile.
Missing Multiple Teeth
For multiple missing teeth, we may recommend an implant-retained bridge, or a partial denture. These crafted prosthetics will be supported by dental implants fused with your jawbone, allowing a more comfortable fit and a longer lifespan.
Missing All Teeth
If you're missing an entire arch or all of your teeth, instead of replacing each individual pearly white, we'll place a denture supported by four to six strategically placed implants. Dentures made to be retained by titanium posts have a less chunky acrylic base, allowing for a more comfortable and natural-feeling fit without jeopardizing their strength.
Team-Based Dental Implant Treatment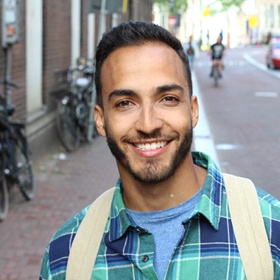 Getting a restored smile starts with scheduling an initial consultation. During this appointment, Dr. Swearingen will examine your mouth and take several images of your facial structure to determine whether you need any preparatory procedures such as a bone graft. These are necessary for patients who don't have enough jawbone density to support a healthy implant. Once you've decided that dental implants are the right choice for you, our team will schedule your surgery. Dr. Swearingen partners with some of the most experienced oral surgeons in his region to place his patients' dental implants.
It'll take several months for your gums to heal after your implant placement. Your titanium posts will naturally fuse with your jawbone through a process called osseointegration. Once the healing period is over, we'll call you in to place the metal connector pieces that will secure your restorations to your mouth, called abutments. As soon as we receive your permanent restorations, we'll contact you once more to schedule your restoration placement.
Understanding the Cost of Dental Implants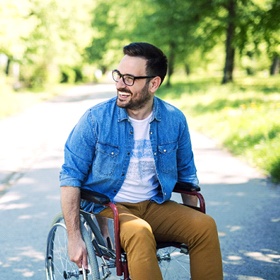 Every implant procedure varies drastically depending on several factors such as how many implants you need to have placed, where your missing teeth are located, and whether you need preparatory procedures. The best way to learn the specific cost of your treatment is to schedule a consultation. During this visit, Dr. Swearingen will walk you through your timeline and be able to answer any questions or concerns you may have.