HealthChoice Dentist
Maximizing HealthChoice Dental Benefits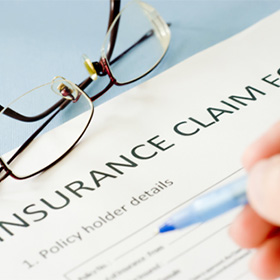 In Oklahoma City, dental patients know they can rely on the dentistry team at Don Swearingen, DDS Family & Cosmetic Dentistry to deliver effective and affordable dental care. Our team is dedicated to taking the stress out of your dental office visits, and one way we achieve this goal is processing dental insurance claims. We are happy to help patients make the most of their dental insurance coverage, and we are in-network with many local benefit providers, including HealthChoice dental insurance plans. If you have coverage through HealthChoice or any other dental benefit provider, let our team know when you call to schedule your first appointment. We can get your benefits verified and start maximizing your coverage from day one.
HealthChoice Dental Coverage & Availability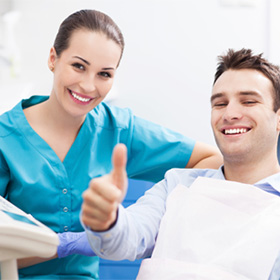 Every HealthChoice benefit plan will be unique because these policies are geared toward offering the patient options, so they receive all of their necessary dental care at a price they can afford. Like other dental benefit plans, HealthChoice policies outline coverage for a percentage of the costs of necessary dental treatments in exchange for the payment of a monthly plan premium. Under HealthChoice dental plans, most preventive dentistry services are 100% covered by the insurer. Basic, necessary dental care like fillings or tooth extractions are covered 85%. More advanced restorative dentistry services like dentures and bridgework are covered 60%. Orthodontic treatments are covered 50% under most plans, but you should check your policy elections to ensure your benefits include orthodontic treatments.
Because we're in-network with HealthChoice, you can rest assured that you'll receive the maximum coverage for all of your necessary dentistry needs. Whether or not you visit an in-network dentist, HealthChoice plans will offer some coverage. At an in-network office, there are two major benefits. The first is that we agree to pricing set by your insurer, so you won't need to worry about paying the difference in cost as well as your out of pocket percentage of the fees. Additionally, HealthChoice offers varying coverage percentages at in and out of network offices for some services. Preventive care is still covered 100% and orthodontics are still covered 50%. However, basic dentistry procedures are only covered at 70%, and advanced dentistry service costs only receive 50% coverage.
Meet Penny & Lisa


In our dental office, we're lucky to have two dental insurance experts, Penny and Lisa. Penny is our business coordinator and she has worked in the field of dentistry for more than twenty years. All of this experience means Penny truly understands the ins and outs of dental treatment plans, insurance coverage, and financing. Lisa is our dental office manager, and she enjoys helping patients feel welcome and relaxed in our practice. She has a thorough understanding of dental benefits and can help you maximize your coverage. Lisa is married to Dr. Swearingen, and she is a certified audiologist. If you have questions about your dental insurance policy or financing options, Penny or Lisa would be happy to help. Don't hesitate to reach out to us and ask for one of these two dental benefit experts.