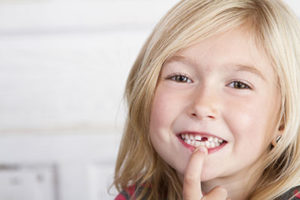 I saw an advertisement on television for Lumineers. The commercial said it could fix tooth gaps. I've had a gap and never realized it could be fixed without braces. So on my next appointment, I told my dentist I wanted Lumineers to fix my gap. He said that was a waste of money and wants to do dental bonding instead. Shouldn't I decide what to do with my teeth?
Marc G.
Dear Marc,
While you're correct that you should decide what to do with your teeth, your dentist is advising you correctly. Lumineers are heavily marketed to unskilled cosmetic dentists as being easy to place. A dentist who'd place Lumineers for a simple tooth gap and no other cosmetic issue is either taking advantage of you or has no idea what a suitable fix for a tooth gap is.
Traditionally, if all you want to do is close a gap, dental bonding is the way to go. It will save you thousands of dollars over a Lumineers solution. Your dentist sounds like he cares more about you than he does lining his pocket. That's the best kind of dentist to have!
Another Alternative for Tooth Gaps
If you don't want dental bonding, but still want the gap closed, you should consider Invisalign. These are the latest technology in orthodontic care. They straighten your teeth invisibly in a fraction of the time of traditional braces.
Instead of metal wires and brackets, Invisalign uses clear aligners. Even at a conversational difference, no one will be able to tell you're wearing them.
When to Get Lumineers
First, I'm going to say that Lumineers is simply a brand of porcelain veneers. There are many different brands. Most of the more skilled cosmetic dentists prefer working with other brands because they produce more beautiful results. I'd defer to the dentist's expertise in this area.
Getting porcelain veneers makes sense if you're looking for a complete smile makeover. They are capable of changing everything about your smile— the shape, size, color, character. Whatever smile you want, an artistic cosmetic dentist can give you.
Just make sure whichever dentist you go to for a procedure like this has the skills to do a gorgeous job. They should also have a beautiful smile guarantee. Without that, I wouldn't let them near your smile.
This blog is brought to you by Dr. Don Swearingen.