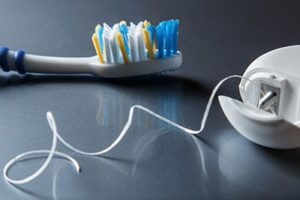 I brush twice every day and floss every night. I'm not a huge fan of the dentist so don't really go, but I never thought it necessary because of my good habits. However, lately, I've been getting a toothache. Why would that happen if I do everything I'm supposed to?
Bruce
Dear Bruce,
There are more factors to the health of teeth and gums aside from our own oral cleaning routine. A huge factor, that most people never consider, is the genetic factor. Two patients can have the exact same cleaning routine, yet one will have a lot of cavities and another will never develop a cavity. Look at your family history to see if you're predisposed to dealing with decay, etc.
One other thing to look at is what you eat and drink. Fluoridated water is much better for you than sodas and citrus juices which both contain agents that eat away at your enamel. Additionally, if you eat a lot of meat it will get stuck between your teeth and gums. Flossing once and day may not be enough.
Is Dental Fear Causing You to Avoid the Dentist?
I'm curious if you've had a bad experience at the dentist which has caused you to avoid going. Many people, after a difficult experience, find it challenging to go back. The assumption is it will be like that again, leading to dental anxiety. It can keep some patients away for years.
If you're in that situation, there are dentists who are compassionate and will work with an understanding bedside manner. They can even give you something to relax you. To find one of these dentists you can do an internet search for a "cater to cowards" dentist.
It's Important You Start Going to a Dentist
You'll want to get this toothache checked out. You could have something as simple as a decay, but if it continues to spread it can quickly turn into an infection. Those are dangerous. Plus, you'll need a root canal treatment and probably a dental crown as well.
The sooner it's cared for, the less invasive (and expensive) the treatment will be.
This blog is brought to you by Dr. Don Swearingen.