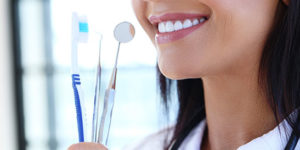 Miley Cyrus seems to have a new smile that's really pretty. Her old smile wasn't bad, but this is much better. I was wondering if you could tell me if it's Lumineers because I've been thinking of getting these.
Misty C.
Dear Misty,
Based on the pictures above and Miley Cyrus' own admission she has had some type of smile makeover done. Whether or not that was Lumineers it would be hard to tell. So much of how a smile makeover turns out depends more on the skill of the dentist involved. That's way more important than which brand you get. Lumineers is simply one brand of porcelain veneers.
Your best bet is to find a dentist who does beautiful work and let them decide which brand works best for the particular smile design you want.
You can do that by checking out the smile galleries of cosmetic dentists in your area. Make sure they're showing before and after images of work they've actually done themselves and not stock photos. Don't hesitate to call and ask them which it is.
Next, make sure they have a beautiful smile guarantee. This generally means they won't permanently bond on the porcelain veneers until you're thrilled with the results. If they're not willing to stand behind their work, then I wouldn't waste my money on them. There have been too many stories of smile makeover disasters by patients who spent thousands of dollars only to hate the results.
This blog is brought to you by Dr. Don Swearingen.